Click here to buy the audiobook version of Headlights on the Prairie.
Click here to download the book from Audible.com.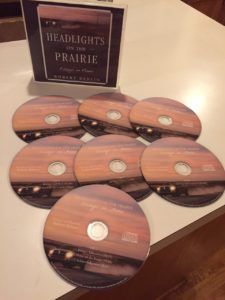 Click here to listen to me being interviewed by Gina Kaufmann of Kansas City's NPR station KCUR.
Click here to listen me being interviewed by Eric Holcomb of Lawrence, Kansas's KLWN-FM.
Click below to hear me reading an excerpt from Dragging Wyatt Earp.
Special thanks to Michael Maitzen of IUPUI for recording the voice and to Joe Croker and M. Scott Myrick of Nashville, Tennessee for the wonderful production and guitar work.
Podcast: Play in new window | Download